WINTER SPECIALS 20% OFF BRAZILIAN SMOOTHING TREATMENTS & PRODUCTS....
RECOMMEND THREE FRIENDS TO HAVE A BRAZILIAN BLOWOUT
SMOOTHING TREATMENT & RECEIVE YOURS FREE.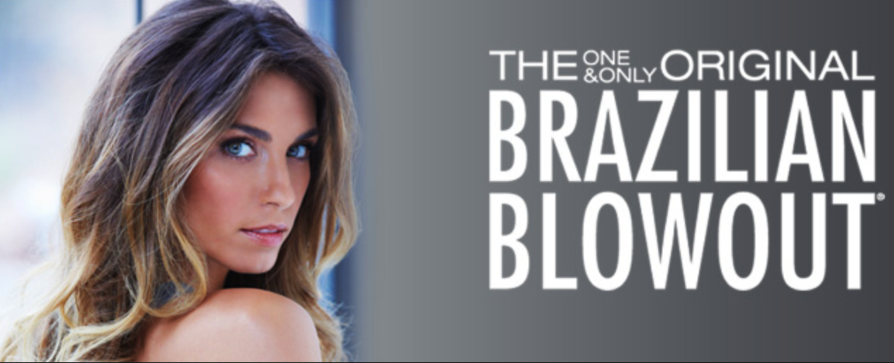 BRAZILIAN BLOWOUT PROFESSIONAL SMOOTHING TREATMENTS ARE THE MOST INNOVATIVE AND EFFECTIVE IN THE WORLD… Through the use of innovative and breakthrough bonding technologies, these treatments actually improve the health and condition of the hair by creating a protective protein layer around the hair shaft to eliminate frizz and smooth the cuticle. The end result is smooth, healthy, frizz-free hair with radiant shine! What makes our professional smoothing treatments different? They are the ONLY Professional Smoothing Treatments that actually improves the health of the hair. No Damage! Entire in-salon treatment is completed in just 90 minutes! No down time! The minute you leave the salon, you can wash and air dry your hair, workout, put your hair in a ponytail or clip and it will be smooth, frizz-free and radiant! Results last up to 12 weeks. Leaves hair smooth, shiny, and frizz-free! Açai aftercare products ensure longest lasting results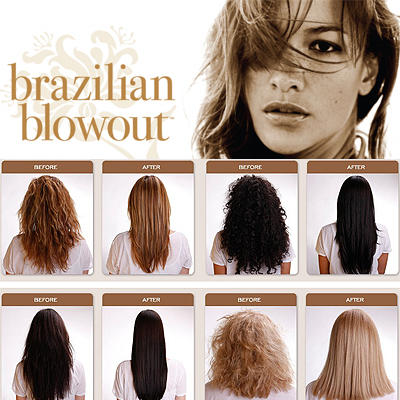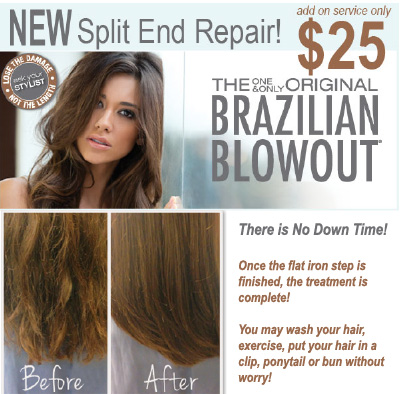 NEW! SPLIT END REPAIR The Only In-Salon Service That Instantly Mend & Prevent Split Ends AND Prolongs The Shape of Your Cut. Utilizing a proprietary Thermo-Marine Bonding System™, this treatment fills in and binds broken hair fibers together, instantly mending split ends while a Brazilian Super Nutrient Complex prevents future breakage by surrounding each strand with a protective coating, defending against daily styling and environmental stressors. The end result is instantly repaired, stronger, healthier ends protected against future breakage. What to Expect: Beginning with slightly damp, shampooed hair, the stylist will lightly dust the solution onto the bottom 2 to 3 inches of the hair. Product will be combed through the ends to ensure each strand is coated with reparative nutrients to mend and seal where the cuticle is split or broken. Next, the stylist will blow dry the hair as smooth as possible using a round boar bristle brush. Finally, the stylist will flat iron the bottom 2 to 3 inches of the hair to lock in the product and seal the ends. Once the flat iron step is finished, the treatment is complete. There is no down time! You may wash your hair, exercise, put your hair in a clip, ponytail or bun without worry! SEEING IS BELIEVING!